[Anzeige*Rezensionsexemplar]. "A Venom Dark and Sweet" von Judy I. Lin. Erschienen im Fischer Verlag.
Darum geht es:
Ning reist in die kaiserliche Stadt um ihre Schwester zu retten. Sie bestreitet den Wettkampf der Tee-Magier. Wer diesen gewinnt hat einen Wunsch frei. Kaum in der kaiserlichen Stadt angekommen ist sie geschockt von all der Extravaganz. All die verschiedenen Teezutaten, die es hier gibt, davon konnte sie nur träumen. Denn sie kommt aus einer Provinz und ist ein sehr einfaches Leben gewöhnt.
Jede Runde des Wettkampfes ist ein Kampf um Leben. Auch der Tod ist ein Option für den Ausgang. Ning trifft auf einen Fremden, der mehr zu wissen scheint als sie selbst. Doch was steckt hinter dieser Geschichte?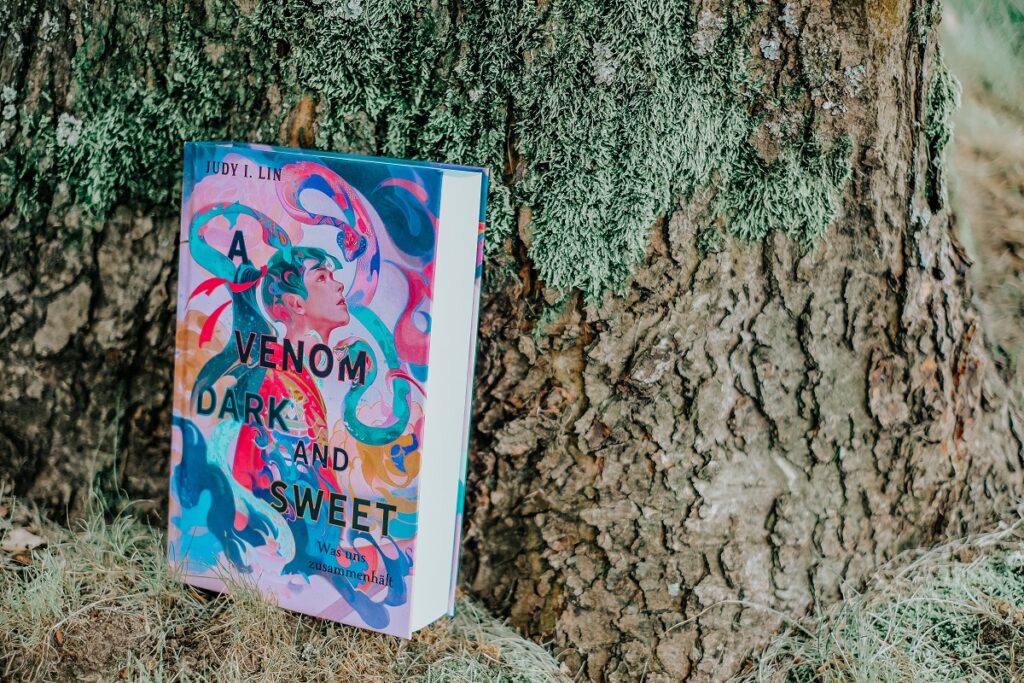 "A Venom Dark and Sweet" – Ohne Spoiler
Meine Meinung:
Da ich niemanden Spoilern möchte, behalte ich den Inhalt von Band eins, "A Magic Steeped in Poison", bei.
Band zwei hat mir gut gefallen. Band eins jedoch wesentlich besser. Das vorherige Buch war mit mehr Handlungen gefüllt und mehr Hofpolitik. Ich hatte hier das Gefühl, dass die Geschichte lebt. Die anbahnende Liebesgeschichte war süß. Band zwei konnte mich wieder mit seiner Bildgewalt beeindrucken. Die vielen Details schmücken es wundervoll aus, jedoch machen diese es auch etwas langatmig. Das Miteinander der Charaktere, besonders von Ning und ihrer Schwester, konnte mich überzeugen. Die Liebesgeschichte blieb jedoch hinten an. Auch wenn wir Kang treffen und ihn teilweise auf seinem Weg begleiten, gibt es zu wenig Interaktion zwischen ihm und Ning. Das fand ich tatsächlich Schade.
Das Cover: Oh mein Gott dieses Cover. Können wir bitte mal sprechen, wie schön dieses ist? Lieber Fischer Verlag, ich liebe euch sehr dafür, dass ihr das Original-Cover übernommen habt. Tausend Dank.
Ich finde es unglaublich großartig, dass mehr chinesische Titel den Weg zu uns finden. Diese Kultur ist so faszinierend. Müsste ich es mit Sternen bewerten, wären es 3,5 von 5. Alles in allem hab ich es sehr gemocht. Die Atmosphäre ist jede Seite, jedes Wort wert.
Schau unbedingt bei der Leseprobe vom Fischer Verlag vorbei und für weitere magische Leseempfehlungen verlinke ich dir "Emily Wildes Enzyklopädie der Feen" .