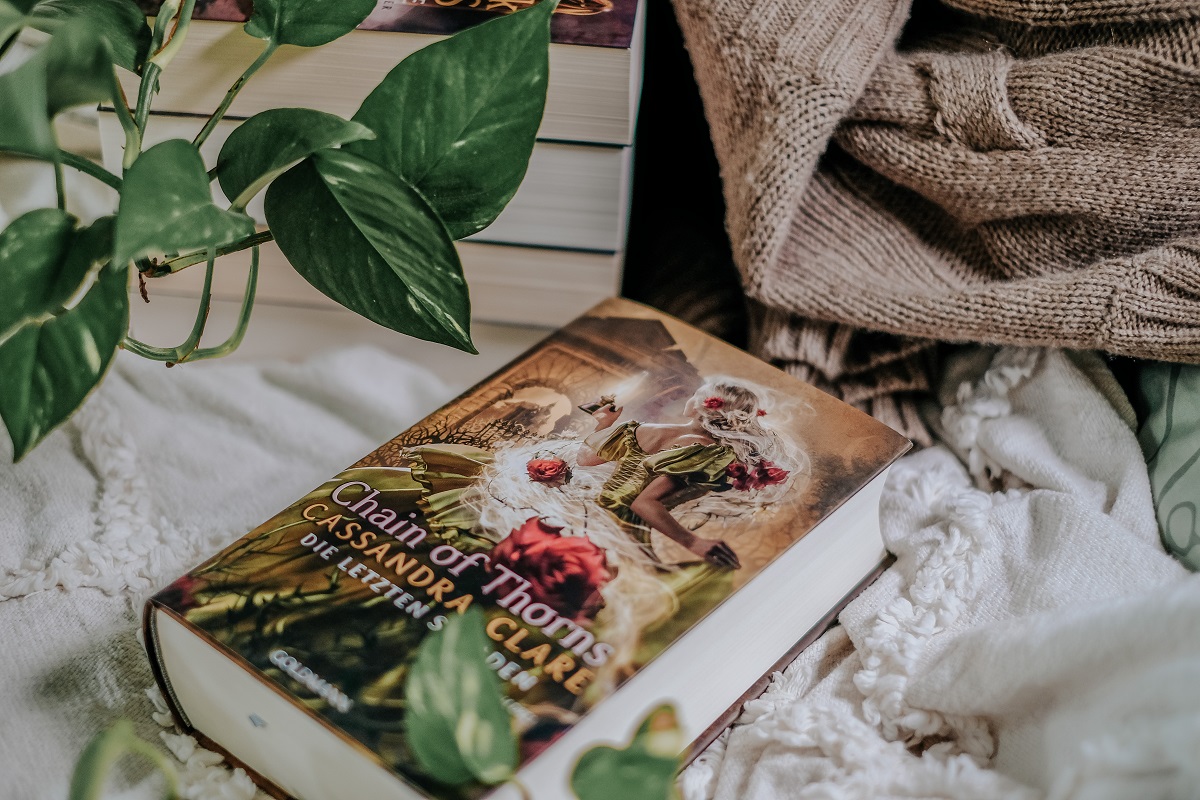 [Anzeige*Rezensionsexemplar]. "Chain of Throns" von Cassandra Clare. Erschienen im Goldmann Verlag.
Darum geht es:
Cordelia Carstairs, die Schattenjägerin, floh aus London. Der Schmerz durch die Scheinehe mit ihrer Liebe begleitet sie. James Herondale. Cordelia versucht ihn zu vergessen und alles hinter sich zu lassen. Doch da ist ausgerechnet James bester Freund. Es kommt dazu, dass sich die Feinde verbünden, ein Höllendämon die Macht zu greifen nahe hat und Cordelias Freundeskreis sich spaltet. Nur ist es wichtig für diesen Kampf gemeinsam vorzugehen oder sie werden alles verlieren.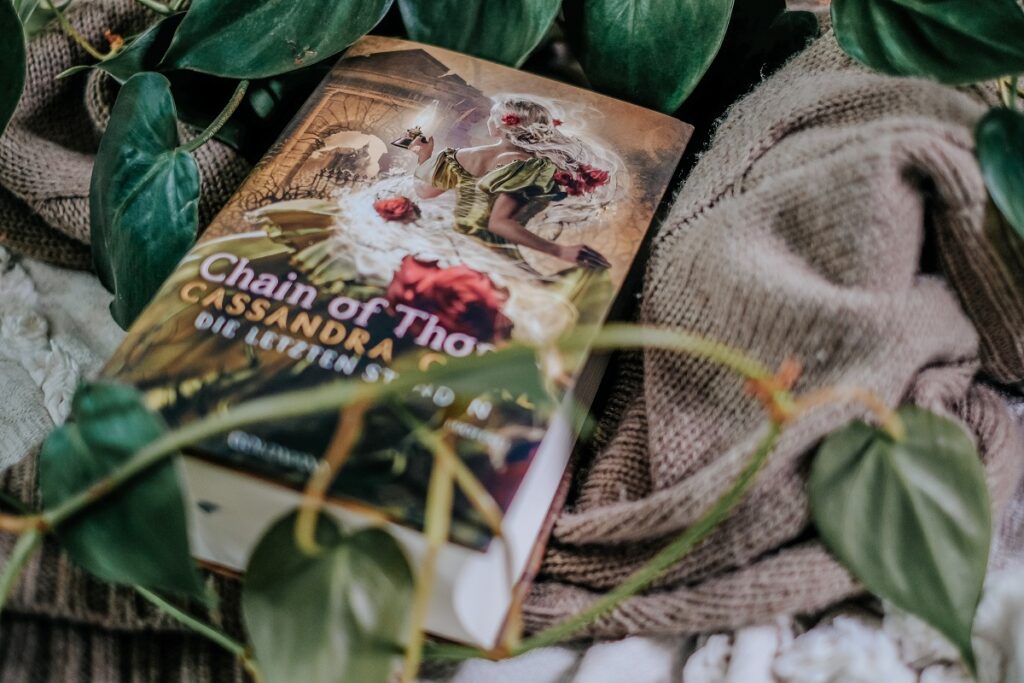 "Chain of Throns" – Ich musste weinen
Meine Meinung:
To be honest: Wenn man den Klappentext liest, ist man jetzt nicht unbedingt geflasht. Daher kaufe ich die Bücher von Cassandra Clare einfach so. Kein Klappentext wird dem je gerecht.
Ich liebe die Bücher der Autorin sehr. Es ist immer eine unglaubliche Spannung gepaart mit Freundschaft und Liebe. So aufrichtig. Leider muss ich bei diesem Band sagen, dass es mir zu viel Drama war. Ich empfand die Handlungen von Charakteren an manchen Stellen unnötig übertrieben dramatisch. Es sterben Figuren. Die Emotionen konnte ich hier richtig fühlen. Jedoch empfand ich die Reaktion in der Geschichte als gleichgültig.
Der Inhalt konnte mich aus diversen Gründen diesmal nicht beeindrucken. Ein Trost ist das wundervolle Cover. Oh mein Gott, das liebe ich so. Das Fotografieren für die Rezension hat mir dafür umso mehr Spaß gemacht.
Kurzum: Schade, aber man kann nicht jedes Buch einer Autorin lieben. Ich bin zwar enttäuscht, dennoch hat diese Reihe einen besonderen Platz in meinem Herzen.
Die Schattenjäger Trilogie hat mir bisher am besten gefallen. Schau unbedingt mal bei der Leseprobe vom Goldmann Verlag vorbei und bei der Rezension zu "City of Lost Souls".