[Anzeige*Rezensionsexemplar]. "Elfenerbe" von Holly Black. Erschienen bei Cbj.
Darum geht es:
Oak ist 17 Jahre alt und Thronfolger. Dies gegen seinen Willen. Als Kind wurde her schon hin und her gerissen zwischen dem Machtkampf. Er weiß, was die guten sowie schlechten Seiten als Thronfolger sind. Gemeinsam mit Suren, der Königin des Hofs der Zähne, begibt er sich auf die Reise. Keiner der beiden gibt zu, was der wahre Grund der gemeinsamen Reise ist. Denn hinter all dem steckt viel mehr. Es könnte alles aufs Spiel setzen. Sogar ein ganzes Königreich…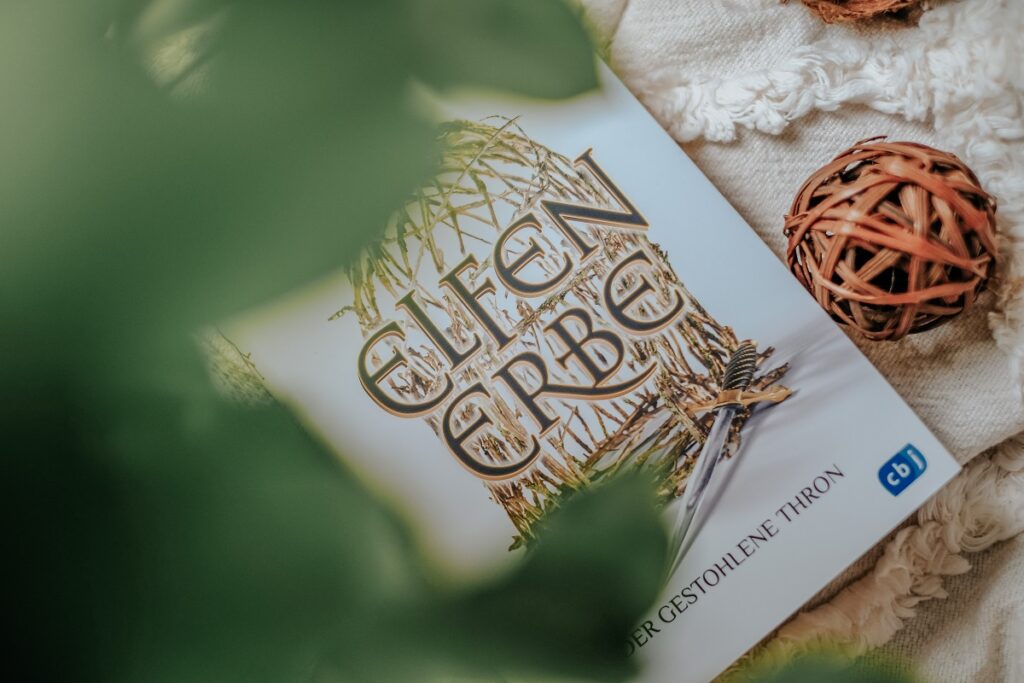 Elfenerbe – Großartig, einfach nur großartig
Meine Meinung:
Das Spin-off der Elfenkronen-Reihe von Holly Black. Erste Frage: Wer liebt Holly Black nicht? Auf wen dies zutrifft, der sollte unbedingt! Unbedingt dieses Buch lesen. Denn es war mehr als alles vorher. Es war mehr als großartig. Mehr als Atemberaubend!
Wir könnten meine, nach dem Klappentext, dass es sich hier um Oak dreht. Dem ist aber nicht so! Das macht deutlich, wie genial Holly Black dieses Universum aufgezogen hat. Sie täuscht etwas an und dann bist du so gefesselt von der Spannung. Oh mein Gott. Es geht vielmehr um Suren, die entführt wurde. Die eine erschütternde Vergangenheit hat. (Ich will hier nicht spoilern, daher bleibe ich wage). Sie ist jemand, der kämpft. Ich mag es ja sehr gern, wenn mehr hinter den Charakteren steckt, als man anfänglich glaubt.
Genug der Schwärmerei? Nein, nicht wirklich: Holly Blacks Schreibstil ist wie gewohnt spannend, tiefgründig und einfach nur überragend. Dieses Buch ist nochmal um einiges düsterer und blutiger als die vorherigen Bände.
Die erste Auflage hat einen Farbschnitt. Super passend zu den Bänden von Chest of Fandoms. Diese zieren mein Regal und ich liebe den Cbj Verlag sehr dafür, dass diese fünf Bände jetzt so gut zusammen passen. Tausend Dank für die Lizenz. Ein großes Dankeschön.
Schaut unbedingt bei der Verlag vorbei, hier gibt es eine schöne Auswahl an weiteren Titeln und für eine weitere spannende Leseempfehlungen verlinke ich euch "Die Dunkeldorn Chroniken". Falls ihr auch die wunderschönen Editionen der Chest of Fandoms haben wollt, dann schaut hier vorbei.