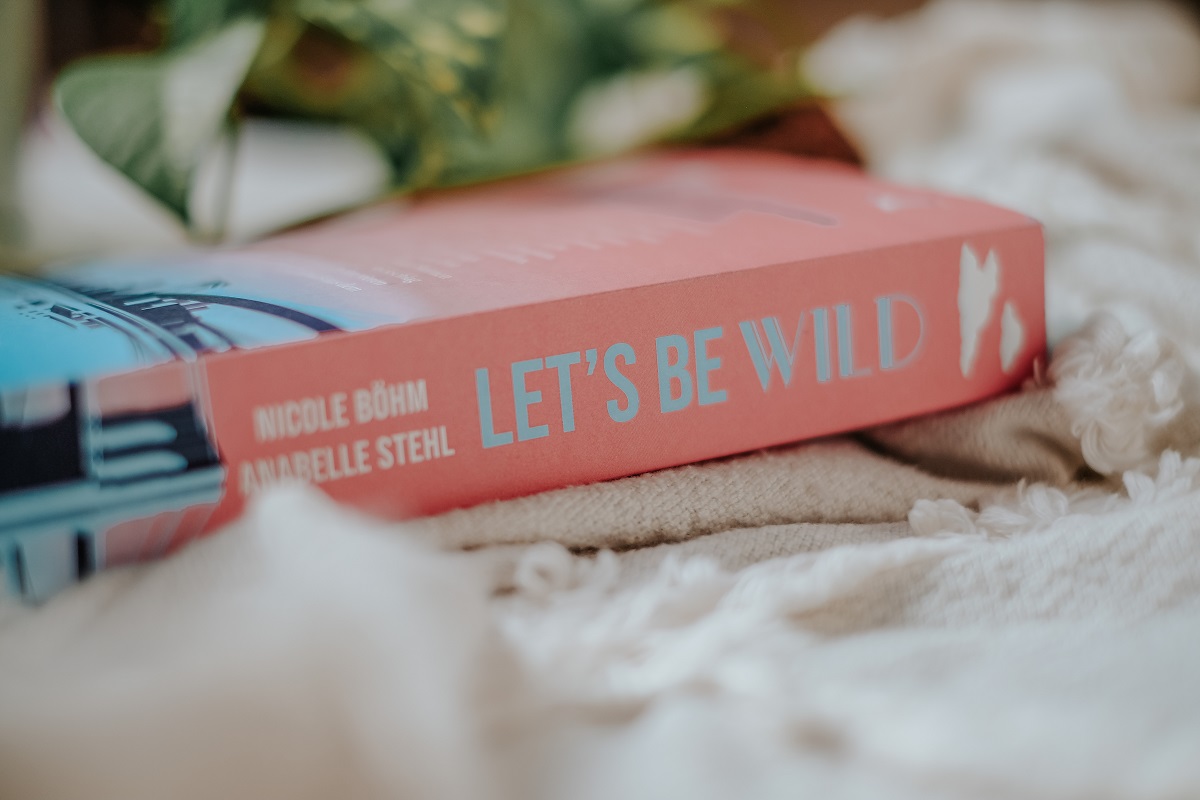 [Anzeige * Rezensionsexemplar]. "Let's be wild" von Nicole Böhm und Anabelle Stehl. Erschienen im Harpercollins Verlag.
Darum geht es:
Shae bekommt die Chance: Ein Job in einer New Yorker Influencer Agentur. Was könnte es schöneres als einen Neustart geben? Zumal sie damit auch das verfolgt, was ihr Onkel als Mentor ihr vorgab. Es ist ein Traum. Nur leider ist es nicht so leicht, wie gedacht. Sich in New York zu behaupten ist schwer. Das stellt auch ihr bester Freund Tyler fest. Dieser wagt auch einen Neustart. Das alles nicht so einfach ist, müssen auch Shaes Kollegin Ariana und die Fotografin Eve feststellen. Gemeinsam bahnen sie sich einen Weg.
Let's be wild – Wer hat gesagt, dass es leicht wird?
Meine Meinung:
Ehrlich gesagt habe ich die Worte "Fotografin" und "New York" gelesen und schon war ich neugierig. Ich bin nicht so DER New-Adult-Leser, aber ich wurde hier nicht enttäuscht.
Das Gefühl in New York zu sein hat mich total erreicht.Ich konnte richtig mitfühlen und ging in der Stadt auf. Vielleicht aber auch, weil mich das Thema Neustart gerade selbst betrifft. Alles hinter sich zu lassen und neu anzufangen ist nicht leicht. Man verlässt seine Komfortzone – alles, was man kennt und gewohnt ist. Genau das kam auch von Shae bei mir an.
Niemand hat gesagt, dass es leicht ist. Bei einem Neuanfang gibt es schließlich so viel zu bedenken. Besonders wenn man in einer so großen Stadt wie New York sich etablieren will. Ich mochte es unglaublich gern, dass deutlich wird, das man dafür hart arbeiten muss. Manchmal möchte man schreien, alles hinwerfen und aufgeben. Das ist normal 😉 . Es gefällt mir, dass das hier thematisiert wird.
Das Sahnehäubchen ist die Freundschaft der Vier. So gut, wie das umgesetzt wurde: Du musst nicht alles allein schaffen!
Trotz allem Lobgesang: Die Liebesgeschichte fiel eher hinter runter. Dies stört aber in keinster Weise. Ich fand es sehr angenehm. Ich freue mich auf einen zweiten Band mit unglaublich sympathischen Charakteren.
"Das Leben ist schön. Von einfach war nie die Rede." (Lebensweisheit)
Für weitere Liebesgeschichten schaut unbedingt bei "Yadriel und Julian" vorbei und auch bei der Leseprobe von "Let's be wild".