[Anzeige*Rezensionsexemplar]. "Demon in the Wood. Schatten der Vergangenheit" von Leigh Bardugo und Dani Pendergast. Erschienen im Knaur Verlag.
Darum geht es:
Bevor Eryk Ravkas Armee leitete war er ein einsamer Junge, der mit seiner Mutter von Ort zu Ort reiste. Sie suchten Zuflucht und waren nirgends sicher. Sie sind nicht nur Grisha, sie haben mehr Fähigkeiten. Immer mit dem Gedanken: Nicht die wahre Identität preiszugeben. In einem Dorf scheinen sie eine vorübergehende Bleibe gefunden zu haben. Bis einer der Bewohner etwas entdeckt…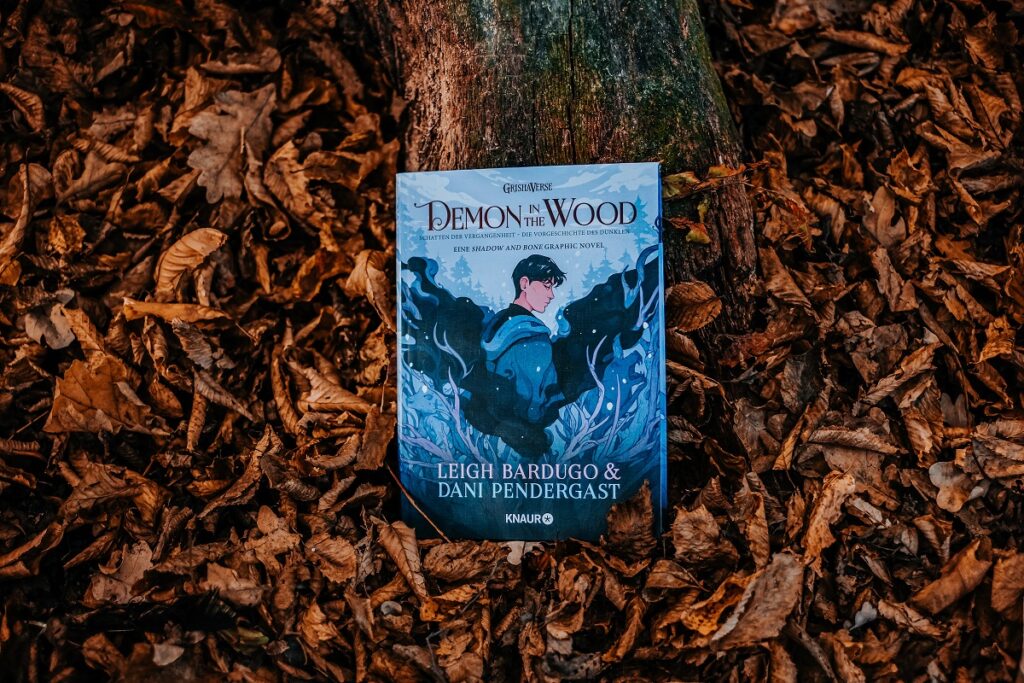 Demon in the Wood – Willkommen zurück im Grishaverse
Meine Meinung:
Ohhhh Willkommen zurück im Gishaverse. Oh mein Gott, was habe ich mich auf diese Graphic Novel gefreut. Leigh Bardugo ist eine Göttin für mich. Naja, du weißt, was ich meine xD.
"Demon in the Wood. Schatten der Vergangenheit" ist die Vorgeschichte in einer Graphic Novel zu der Grishaverse Trilogie. Als Manga-Fan habe ich für Zeichnungen und Illustrationen einen anderen Blick. Viele Prints vom Bookish Merch gefallen mir leider nicht. Daher war ich hier besonders neugierig über die Umsetzung. Und ich wurde nicht enttäuscht. Die Zeichnungen von Dani Pendergast sind wunderschön und vermitteln eine düstere sowie dunkle Atmosphäre. Ich fühlte mich selbst wie ein Grisha. Es war toll.
Diese Graphic Novel schaffte es, mit den Bildern allein, die Geschichte und das Gefühl zu vermitteln. Es bedurfte kaum großer Worte. Für mich war es ein definitives Muss. Ich kann dieses Werk sehr empfehlen. (Natürlich auch die anderen Werke von Leigh Bardugo). Gewünscht hätte ich mir mehr Seiten. Aus dem einfachen Grund, weil ich die Umsetzung so genossen haben.
Schau unbedingt bei der Leseprobe vom Knaur Verlag vorbei und für weitere Fantasy Leseempfehlung verlinke ich dir "A Returner´s Magic Should Be Special".