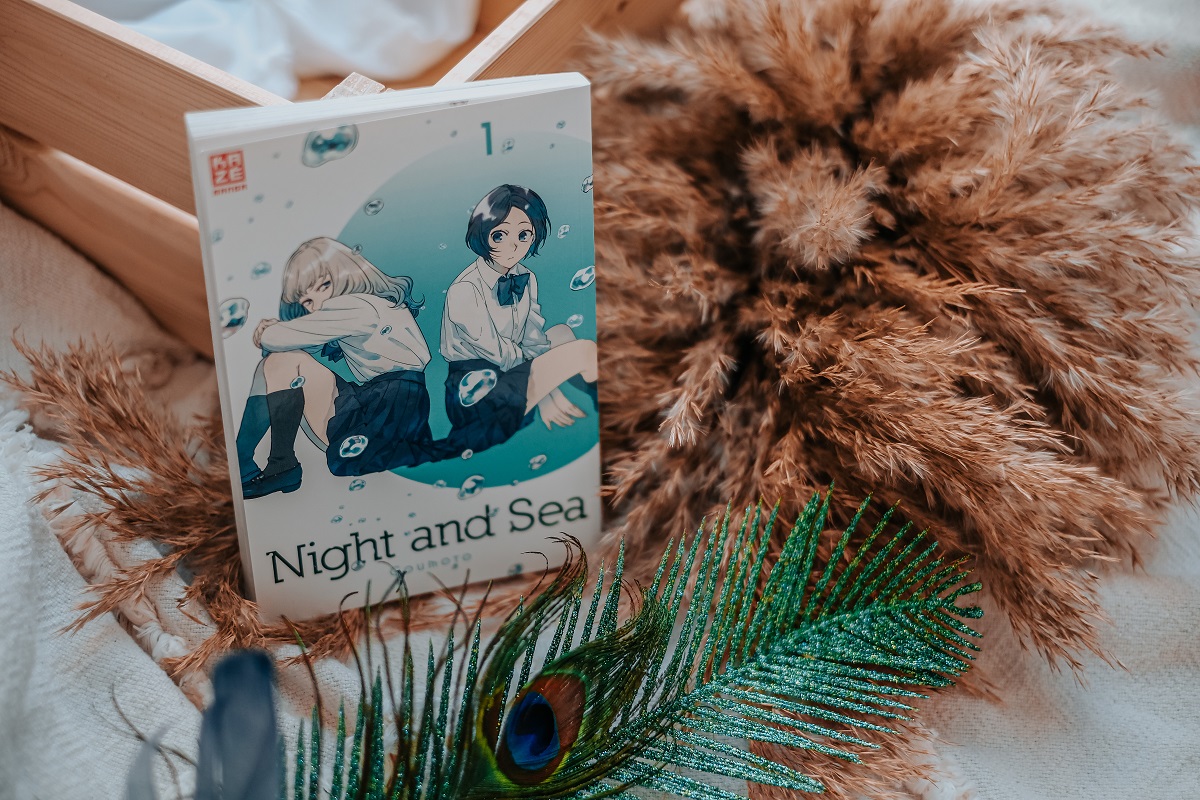 [Anzeige * Rezensionsexemplar]. "Night and Sea" Band 1 von Goumoto. Erschienen bei Kazé. Abgeschlossen in 3 Bänden
Darum geht es:
Tsukiko kommt neu in die Klasse. Sie hat bisher im Ausland gelebt. Am liebsten ist sie für sich. Nur Aya, ihrer Klassenkameradin, sieht sie gern beim schwimmen zu. Tsukiko öffnet sich immer weiter und freundet sich mit ihr an. Aya ist aufgeweckt, sagt was sie denkt und sprudelt förmlich nur so vor Gefühlen. So scheint es als werden sie beste Freunde.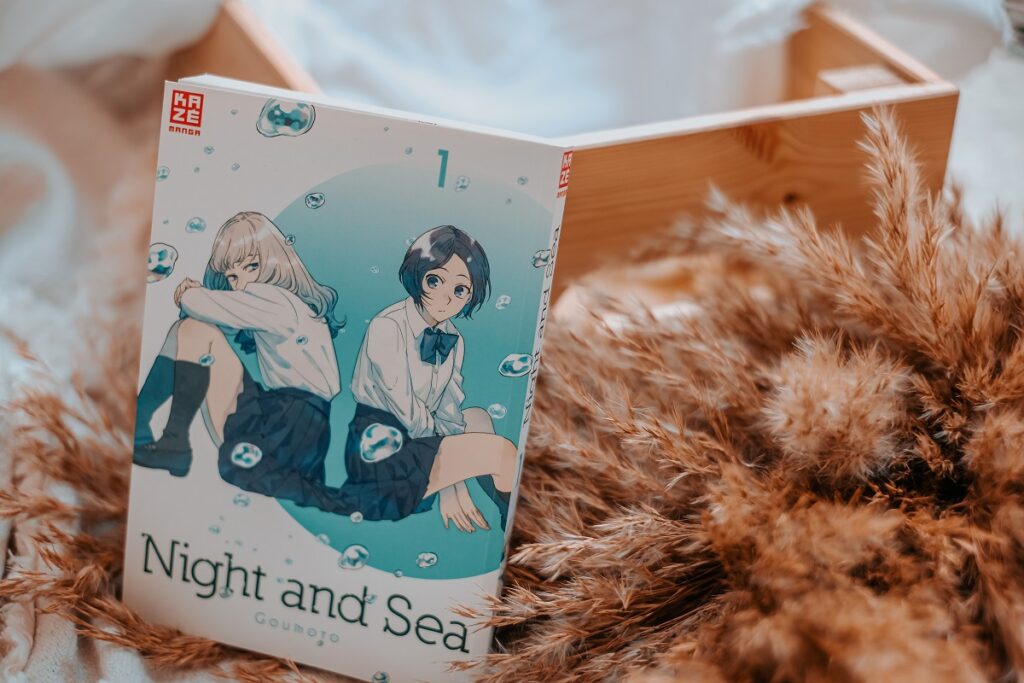 Night and Sea – Ein Girlslove, der mich leider nicht überzeugen konnte
Meine Meinung:
Leider scheint es nur so. Mir hat der Manga leider überhaupt nicht gefallen. Der Klappentext klang so viel versprechend. Ich hatte wirklich gehofft, dass Tsukiko durch Aya mehr Emotionen zu lässt. Aber sie machte einfach nur dicht. Ich fand die Gespräche zwischen den beiden anstrengend. Ich fühlte mich beim Lesen selbst so abgewiesen. Die ganze Situation wirkte sehr distanziert und ich konnte keine Emotionen nachfühlen oder mich hineinversetzen.
Was mir aber sehr gut gefallen hat, war die ruhige Atmosphäre und überall die Unterwasserwelt. Besonders die Namen der Protagonisten sind toll gewählt. So konnte ich mir auch den Titel erschließen.
Ich finde es sollte mehr Girlslove geben. Dieser hier war leider nichts für mich, aber ich kann dir von Herzen "Lust auf ein Date" empfehlen.
Schau gern einmal bei Kazé vorbei, wenn du dir eine eigene Meinung machen möchtest.