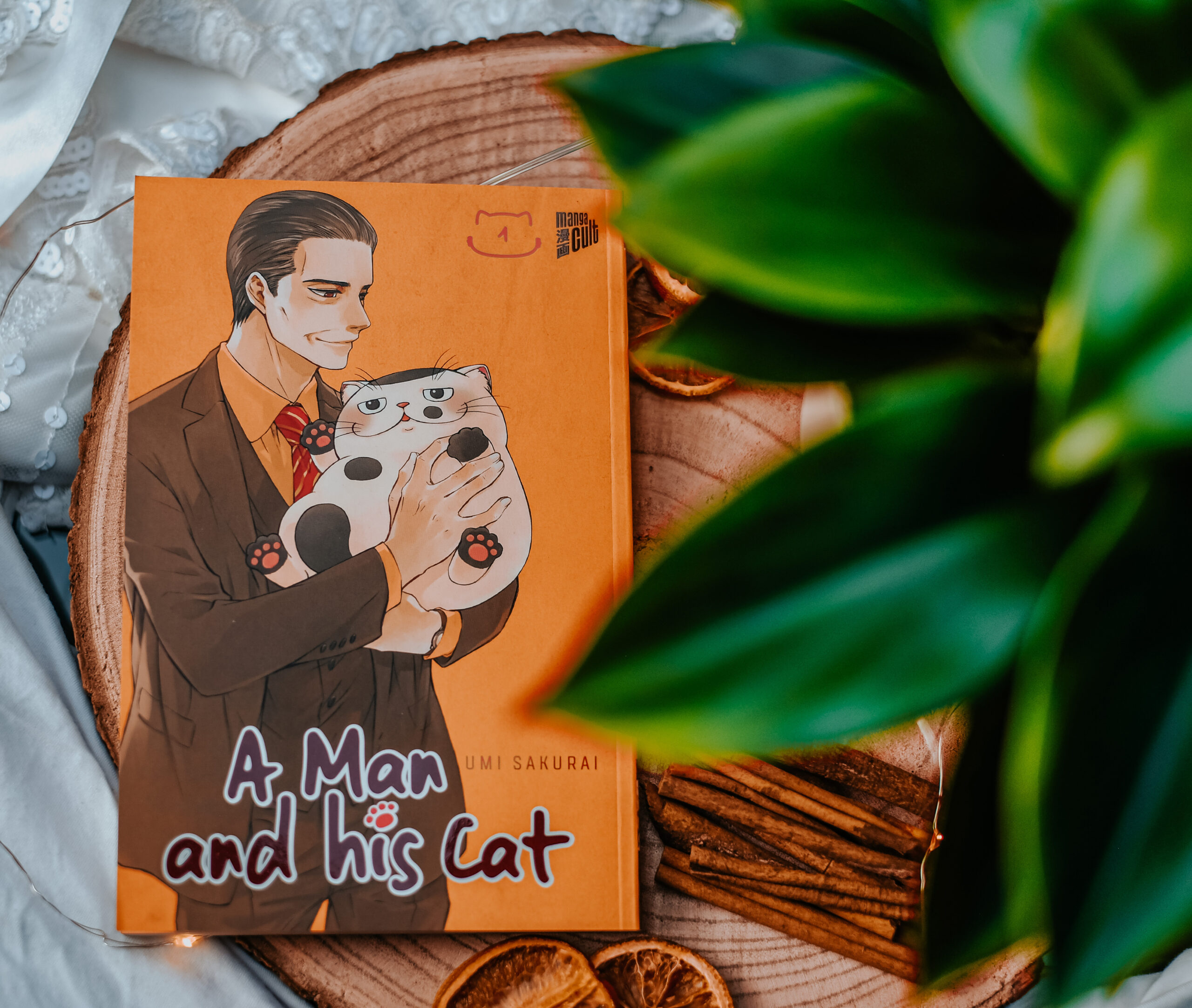 [Anzeige * Rezensionsexemplar]. "A Man and his Cat" Band 1 von Umi Sakurai. Erschienen bei Manga Cult.
Darum geht es:
Der kleine und rundliche Kater schaut jeden Tag durch die Scheibe, in der Hoffnung, dass ihn jemand mitnimmt. Bisher wurden in der Tierhandlung immer alle anderen als Haustiere ausgewählt. Plötzlich steht ein älterer Mann im Geschäft und möchte genau diesen Kater mit nehmen.
Er gibt ihm einen Namen, sorgt für ihn und widmen sich dem Tier mit viel Zeit.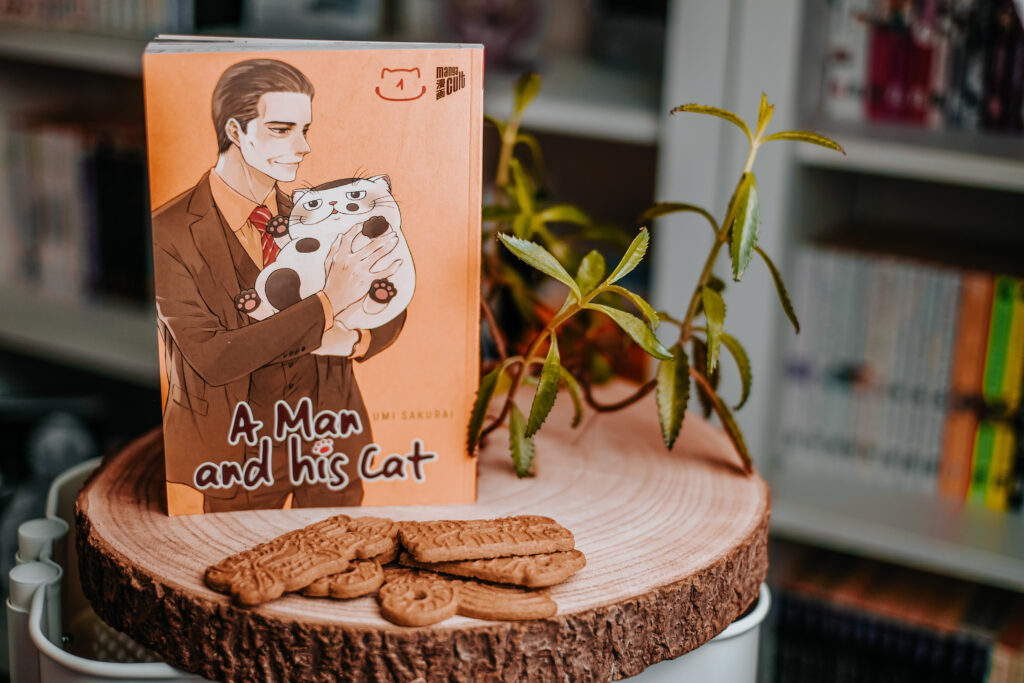 A Man and his Cat – Eine Geschichte über Freundschaft
Meine Meinung:
Eine zauberhafte Geschichte über eine wunderschöne Freundschaft zwischen Mensch und Haustier. Besonders gut gefällt mir wie sich die beiden mehr und mehr annähern und ihren gemeinsamen Alltag finden. Durch diese Entwicklung kommt sehr gut zur Geltung, das jedes Tier eine eigene Persönlichkeit hat. Der Kater, Fukumaru, erobert mit seiner Liebenswürdigkeit sofort das Leserherz. Wir erhalten Einblicke in seine Gedanken, was den Sympathie Faktor nochmal erhöht.
Ein paar kleine Tränen sind bei mir gerollt als die Vergangenheit des Mannes mehr offenbart wurde. Wunderbar einfühlsam wurde diese eingefügt. Es verleiht dem Charakter einen gewissen Charme.
Der Zeichenstil ist teils kantig und eher einfach gehalten. Das unterstreicht die sanfte Atmosphäre.