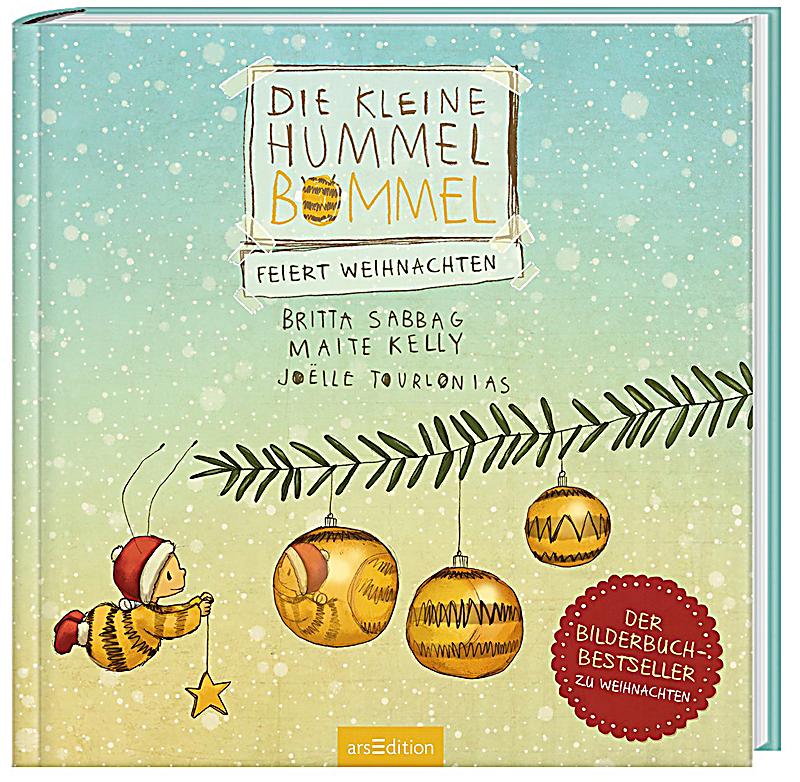 Endlich da: das Weihnachtsbuch zur kleinen Hummel Bommel vom Bestseller-Team Maite Kelly, Britta Sabbag und Joëlle Tourlonias mit der zeitlosen Botschaft: An Weihnachten zählen nicht Baum und Geschenke, sondern Freunde und Familie.
Britta Sabbag und Maite Kelly lernten sich bei einem Filmprojekt kennen und sofort war klar: die Chemie stimmt. Maite Kelly inspirierte Britta Sabbag zu der Figur der kleinen Hummel, die trotz winziger Flügel fliegen kann, und gemeinsam entwickelten sie die Idee bis hin zum Buch, und schrieben auch den "Hummel-Song" gemeinsam. Dazu lieferte Joëlle Tourlonias die Illustrationen, die sie, wie Maite und Britta sagen "direkt aus unserem Herzen abgemalt hat".
Mittlerweile sind schon viele andere Hummel-Bommel-Titel und -Lieder erschienen und das "Hummelversum" wächst weiter.
Weihnachten mit der kleinen Hummel Bommel
Wir alle kennen es vielleicht schon. Die tollen Abenteuer der kleinen Hummel Bommel machen Spaß, sind schön bebildert und es ist gar nicht all zu viel Text, also perfekt für Kinder ab der 1. Klasse, die gerade lesen lernen. Bei uns wird dieses Buch dieses Jahr unter dem Weihnachtsbaum liegen und ich habe schon mal rein geschnuppert. Es ist wunderschön gestaltet. Die Zeichnungen sind derart niedlich. Da kriege selbst ich mich nicht mehr ein. Dazu kommt ein tolles Honigkeks Rezept, dass ich unbedingt testen muss.
Kind kennt bisher nur ein Hummel Bommel Buch und liebt es. Dieses hier hat die Kleine dann durch Zufall gesehen, als ich im Internet unterwegs war und hat gesagt, wie will es haben. Da sagt Mama nicht nein oder? Jetzt ist es also hier und wartet darauf, verpackt zu werden.
Kurz reingelesen habe ich natürlich auch. Es wäre ja auch zu schön, wenn an Weihnachten mal alles gut laufen würde. Wie bei uns Menschen auch, ist das bei Hummeln auch gerne mal ein Problem. Oder allgemein in der Tierwelt, denn hier geht einiges schief. Hummel Bommel to the rescue also und ich hoffe mal, der Kleine schafft das! Kennt ihr die Hummel schon?