[Anzeige * Rezensionsexemplar]. "We are like the sky" von Marie Niebler. Erschienen im HarperCollins Verlag.
Darum geht es:
Leevi und Riven: Nach Jahren ohne Kontakt begegnen sich die beiden. Ein trauriger Anlass ist der Grund: Leevi findet Rivens Vater desorientiert am Strand. Er möchte ihr Beistehen und alles tun, was er kann. Dabei spürt er die tiefen Gefühle der Verbundenheit zu ihr. Je mehr Zeit die beiden miteinander verbringen, desto mehr fühlen sie sich zueinander hingezogen. Jedoch hat Leevi Zweifel, ob er mit seinem "einfachen" Beruf als Fischer gut genug für Riven ist.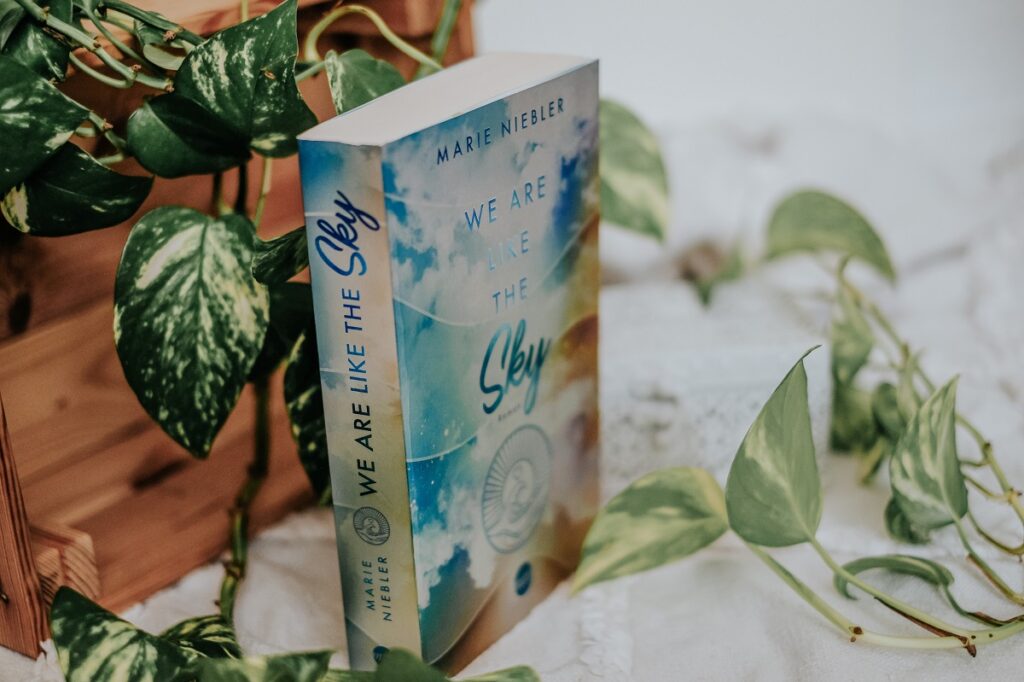 "We are like the sky" – Cozy Vibes
Meine Meinung:
Band zwei der ""Like-Us"-Trilogie hat mir ein ebenso zauberhaftes Cozy-Gefühl gegeben, wie bereits Band eins. Die Charaktere sind authentisch und wir haben hier wichtige Themen des Zweifelns. "Bin ich gut genug?" ist sicher eine Frage, die jeder von uns kennt. Sei es in der Liebe oder im Beruf. Das Ziel die eigenen Träume zu Verwirklichen und diese zu erkennen, ist ebenso eine Herausforderung.
Eigentlich klingt das nach einem schweren und emotional belastenden Buch. Dem ist KEIN bisschen so. Durch die Wohlfühl-Atmosphäre auf Vancouver Island hat es definitiv "cozy vibes". Die Beziehung der beiden und die Umsetzung der Wiederbegegnung waren emotional streichelnd.
Die Autorin hat diese Story, Protagonisten und Nebencharaktere mit so viel Details, Herzlichkeit und Wärme erfüllt. Ich freue mich riesig auf den dritten Band "We are like the Wind".
Schau unbedingt bei der Leseprobe vom Verlag vorbei. Für weitere emotionale Geschichten empfehle ich dir Band eins "We are like the Sea".