[Werbung *Rezensionsexemplar]. "Cutie and the Beast" Band 2 von Yuhi Azumi. Erschienen bei Mangacult. Abgeschlossen in 3 Bänden
Darum geht es: Momoka ist 17 Jahre alt und interessiert sich im Gegensatz zu ihren Freundinnen für Wrestling. Besonders für Kuga für den sie heimlich schwärmt und ihm auf Twitter folgt. Nach dem die beiden feststellen mussten, dass ein Altersunterschied sie trennt (12 Jahre), wagen sie es. Kuga meint es ernst und macht Momo einen Heiratsantrag. Ausrechnet ihr Vater belauscht sie dabei. Ob das gut geht?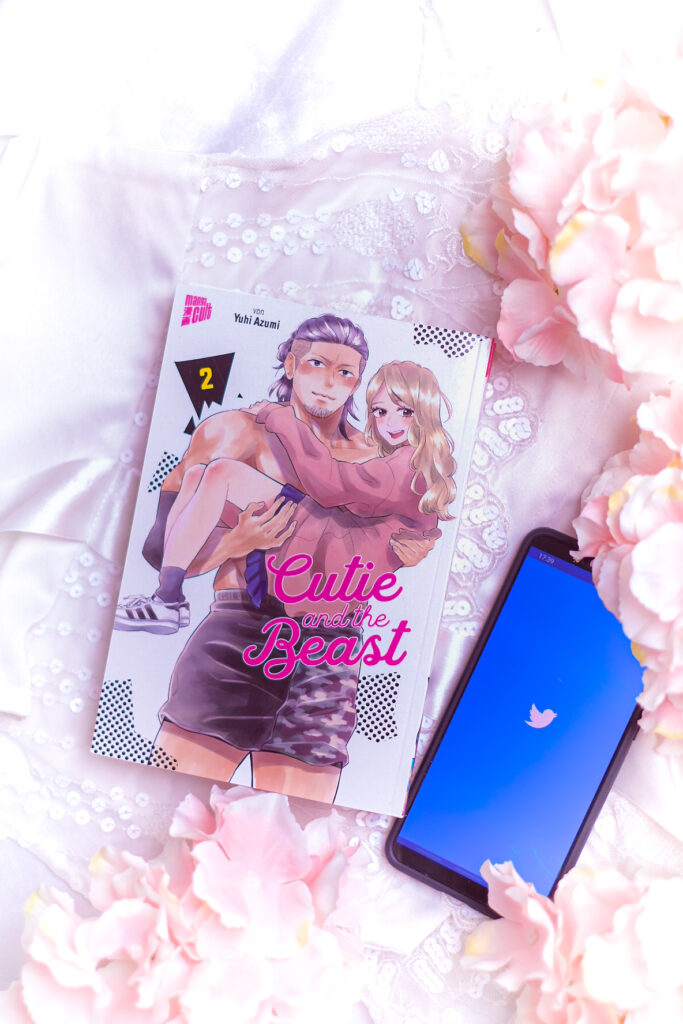 Cutie and the Beast – ein Shojo fürs Herz
Meine Meinung:
Fluffig und leicht geht es weiter. Aber mit ernsten Themen aus dem Alltag eines frisch verliebten Pärchens. Besonders sympathisch finde ich, dass Vorwort der Mangaka, ganz im Sinne: "Von nichts kommt nichts". So seltsam es auch klingt, aber sie schafft es dieses Motto im Manga zu integrieren. Sogar so, dass ich mit einem positiven Gefühl da raus ging.
Hier erfahren wir mehr über Kuga. Ein Einblick in seine Vergangenheit zeigt wie hart er für seine Profi Karriere trainiert hat.
Auch die Diskussion von Kuga mit Momokas Vater finde ich großartig umgesetzt. Es ist einfach toll zu sehen, wie sehr sich Kuga um seine Freundin bemüht. Und letztlich dann auch wie Momos Familie versucht sich für Wrestling zu interessieren.
Es gefällt mir sehr gut, dass es trotz des "Konfliktes" eine harmonische Stimmung im Manga herrscht und ich mit einem vergnüglichen und gutem Gefühl den Band schließen konnte.
Ich empfehle diese Reihe für stressige Phasen, in denen man was fürs Herz braucht.