[Werbung * Rezensionsexemplar]. "Cutie and the Beast" Band 1 von Yuhi Azumi. Erschienen bei Mangacult. Abgeschlossen in 3 Bänden
Darum geht es: Momoka ist 17 Jahre alt und interessiert sich im Gegensatz zu ihren Freundinnen für Wrestling. Besonders für Kuga für den sie heimlich schwärmt und ihm auf Twitter folgt. Nach einem Fantreffen im Anschluss des Kampfes kommt es plötzlich zu einer unerwarteten Wendung.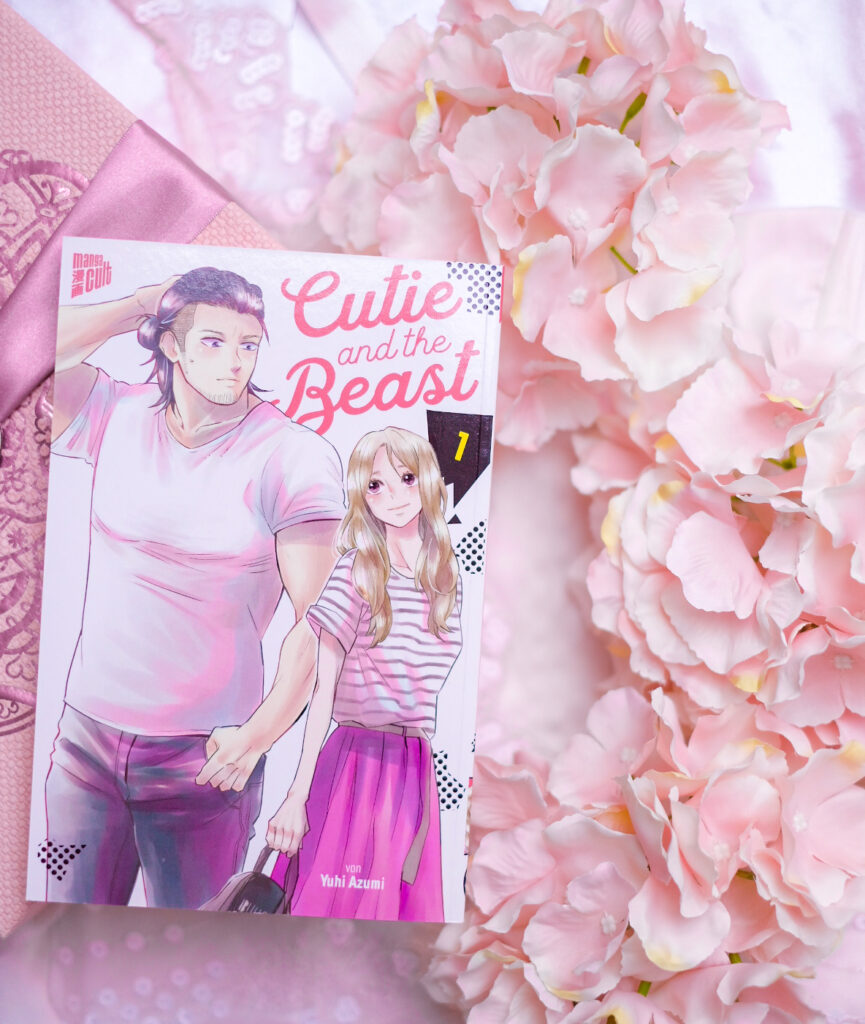 Cutie and the Beast – Einfach zuckersüß
Meine Meinung:
Oh mein Gott war das süß. Erst hatte ich bei dem Titel Sorge, dass es irgendwie ein 0-8-15 Shojo Titel wird. Dem ist jedoch ganz und gar nicht so. Wie es ist das erste Mal verliebt zu sein und sich nicht zu trauen erleben wir hier mit Momo und Kuga. Beide Charaktere brechen alle Klischees. Von Momo erwartet man das schüchterne kleine Mädchen. Und Kuga zeigt sich in seiner Rolle als Wrestling Sportler mit einem sanften Herz.
Unglaublich gut gefällt mir, dass es ein seichter und sanfter Titel ist, der jedoch überrascht. Zu dem noch das Herz berührt und meins höher schlagen lässt durch das niedlich Kaninchen. Besonders gut gefällt mir auch, dass die Schwierigkeiten des anfänglichen Kontakts aufgegriffen werden. Etwa wie: Ist es zu viel Kontakt? War es gerade in Ordnung anzurufen?
Dieser Shojo konnte mein Herz erobern und es wird bestimmt mit jedem Band besser.