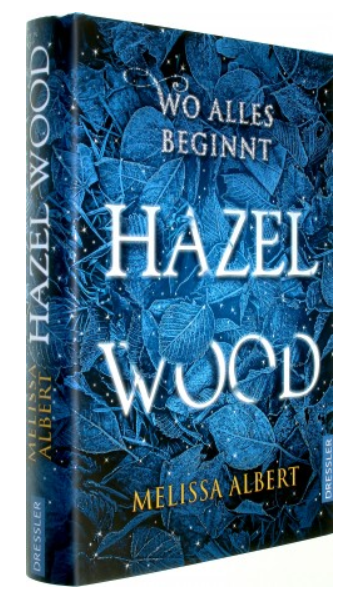 Geh hin, wo alles beginnt … Hazel Wood zieht alle in seinen Bann.

Seit Alice denken kann, wird sie vom Unheil verfolgt. Dann stirbt ihre Großmutter, die mysteriöse Märchenerzählerin Althea Proserpine, und kurz darauf verschwindet Alices Mutter spurlos. Zurück bleiben die Worte "Halt dich fern von Hazel Wood". Alice spürt, dass sie ihre Mutter erst wiedersehen wird, wenn sie an den Anfang ihrer eigenen Geschichte geht. Schritt für Schritt entdeckt sie eine unheimliche Wahrheit. Um endlich frei zu sein, bleibt Alice nur eine Wahl: Sie muss nach Hazel Wood … Dorthin, wo alles beginnt.
Hazel Wood – A twisted fairytale
Was soll ich sagen? Das Hazel Wood mich magisch anzieht, sollte vielen von euch klar sein. Die Protagonistin heißt Alice, es geht um mysteriöse Verschwinden, einen neuen Anfang und besitzt Einflüsse von Lewis Carroll, der ja bekanntlich zu meinen Lieblingsautoren gehört.
Alice und ihre Mutter Ella sind es gewohnt immer schnell auf zu brechen, nie lange einem Ort zu bleiben und das Leben auf der Straße zu meistern. Doch in New York verlässt sie das Glück. Alice's Großmutter stirbt, ihre Mutter wird entführt und warnt sie eindringlich davor in den Hazel Wood zu gehen. Uns ist nun sicher allein klar, dass Alice nicht hören wird oder? Und ab hier begeben wir uns auf ein absolut spannendes Abenteuer. Man merkt, dass die Autorin diesen Auftakt einfach nur liebt. Ihre Art zu Schreiben und mit Worten umzugehen ist mir schon länger nicht mehr begegnet. Es ist einfach erfrischend direkt so in ein Abenteuer geworfen zu werden und zu wissen, dass man einfach nicht mehr aufhören kann zu lesen.
 Be careful what you wish for, be careful what stories you tell. Zitat: Melissa Albert
Manchmal hatte ich das Gefühl, als würde die Geschichte selber sich ohne die Autorin weiter erzählen. So als wären Alice und ihre Freunde realer, als sie eigentlich sind. Das kann man definitiv Alberts Schreibstil zu schreiben. Ich bin ja dafür, dass ihr nun alle dieses Buch kauft, damit ihr mir sagen könnt, dass ich nicht verrückt geworden bin. Oder hat Alice mich etwa angesteckt?